What makes Super Screen® so great?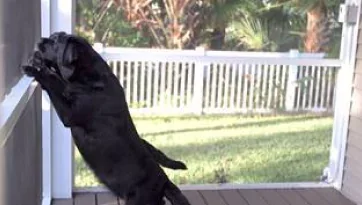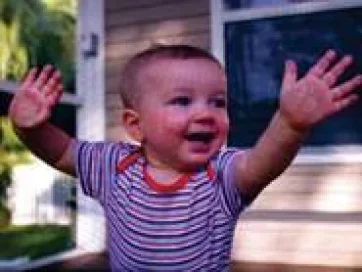 Pet & Pest resistant
Super Screen® uses a revolutionary extrusion process that creates a tear-resistant screen tough enough to withstand dogs and cats as well as other pests pushing against the screen. Its puncture resistance, long lasting durability and tear strength (300% greater than fiberglass screen) makes it the ideal choice for pet owners.
Super screen® meets all "greenguard gold" safety standards
Super Screen® passes as lead free, phthalate free and meet all "Greenguard Gold" safety standards, ensuring our products are free from harmful volatile organic compounds (VOC's) and safe for you and your family.
Super Screen® is carcinogen free and meets all "Greenguard Gold" safety standards.
TEN-YEAR LIMITED WARRANTY
SuperScreen® can support over 1300 lbs. without breaking and comes with an industry best 10 Year limited warranty.
PROTECTS AGAINST UV DAMAGE, MILDEW AND MOLD
PROTECT FROM IMPOSTERS
Look for the Gold Seal on your warranty card and the Gold Thread on your Super Screen®to ensure you are getting authentic Super Screen® built to last and last.

Protects Against Uv Damage, Mildew & Mold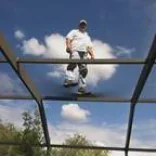 Super Screen® is extremely tough! Its long lasting extrusion process helps to protect against the sun's harmful ultraviolet rays so it retains its color and maintains that "new screen look" for years to come. Super Screen® PVC coating contains a biocide safe for you and your pets that resists mold and mildew buildup on your screens.
*Professional Installer. Do not attempt.
Insect Control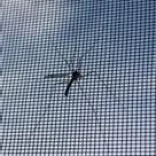 Super Screen® provides excellent insect control. Whether you need to keep out pesky insects such as flies and mosquitos or want to go even further and prevent even the tiniest insects from entering your screen enclosure while maintaining excellent visibility and airflow, we've got you covered!
Golf Ball Resistant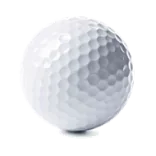 Tired of ripped and torn screens, yelling "fore", or you and your family dodging wayward golf balls? Then Super Screen® with its added weight and ball burst strength of 300% greater than fiberglass is what you are looking for.